The Complete Guide to Online Loans for Bad Credit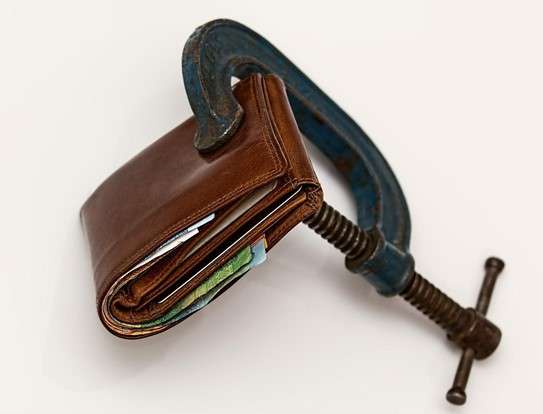 Traditional lenders, such as banks and credit unions, usually review borrowers' credit history to determine if they qualify for the personal loan and associated costs. For example, if the borrower's FICO score is 670 or higher, financial institutions will offer lower interest rates and certain benefits to their customers/borrowers.
Borrowers with bad credit scores don't pass the credit check, and banks and credit bureaus typically deny the loan or demand high interest rates due to poor credit scores. Luckily, there are bad credit loans, and in this article, we'll discuss what they are, the requirements and restrictions involved, and what they're used for. In addition, we'll also mention different steps individuals with bad credit can take to improve their credit score.
What is a bad credit online loan?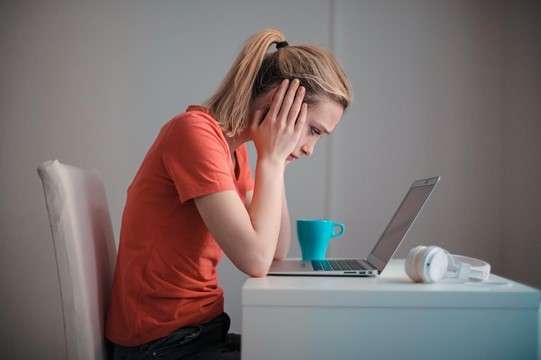 Bad credit online loans are personal loans aimed specifically at individuals with low credit scores, or no credit, provided by traditional and bad credit lenders online.
These types of loans are typically used to cover financial emergencies, such as employment termination, debt consolidation, vehicle repair, medical bills, or moving expenses. As such, they work just like typical personal loans, in which individuals borrow the money from loan companies and pay the loan back in fixed monthly payments.
However, bad credit loans typically come with certain requirements and restrictions, such as strict repayment terms, higher interest rates, and perhaps additional fees or penalties. 
Benefits of a bad credit loan
There are numerous benefits of taking out a bad credit loan, besides their accessibility to individuals with poor credit.
They help improve your credit score
You can use bad credit loans to pay off some or all of your existing debts, also known as debt consolidation. That way, borrowers can consolidate the entire owned capital at one lender, reducing the average interest rate across different financial institutions. Assuming that they've paid off their existing debt, making timely payments can actually help borrowers improve their credit scores. 
Quick process and approval
Bad credit loans usually have a shorter loan approval time, and once the loan request is approved, applicants can withdraw the loan amount almost immediately or on the next business day. This way, borrowers don't have to wait for days for approval while accumulating more debt.
Easy access to cash
Poor or even interrupted cash flow caused by high monthly installments can leave a person without enough money for day-to-day living, including funds for basic expenses. Bad credit loans provide borrowers with quick access to cash, significantly improving their quality of life or simply covering a late payment of two. 
A variety of lenders to choose from
Besides traditional financial institutions, you can consider several loan options, such as payday lenders or direct lenders. The former usually offer short-term loans, while the latter provides loans for mortgages.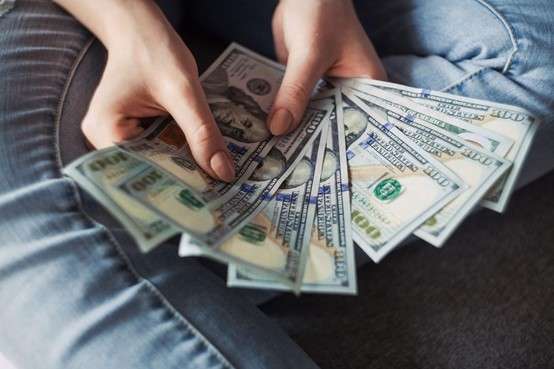 Types of bad credit loans
There are several types of loans for bad credit, depending on your current financial and credit situation:
Secured Loans
To receive a secured loan, borrowers usually provide lenders with collateral, such as valuable possessions and assets, like homes or vehicles. Considering that the collateral is a requirement for obtaining a secured loan, these types of loans pose very little risk to lenders.
However, they pose a greater risk for consumers and borrowers because lenders can repossess the collateral assets if borrowers miss due payments. In addition, secured loans can be large, as the lender is obliged to match the collateral value the borrower offers. 
Unsecured loans 
Personal loans that don't require collateral are called unsecured loans. Since there's no collateral, lenders tend to charge higher interest rates, which makes unsecured loans more expensive than secured ones. Unfortunately, this also limits the loan amount you can borrow.
The amount you can borrow depends on your financial situation, lender, and credit history. The application process and processing usually don't take long, and some lenders may deposit funds into the borrower's bank account the next business day. However, if you default on the loan, the lender can take you to a court or sell your debt to a collections agency. 
Credit Cards
There are different credit cards for bad credit, and some of these even come with a plan to help you rebuild your credit. However, these types of bad credit loans are exceptionally helpful only when you have a credit card, and you can cover the debt every month.
The downside of credit cards for bad credit is a high annual percentage rate (APR), so you should try and repay the balance as quickly as possible. 
Cash advances
Traditional financial institutions and alternative online lenders offer short-term cash advance loans. However, these tend to carry exorbitantly high interest rates, making them exceptionally expensive.
Cash advances, also known as payday loans, can be extremely difficult to repay due to the high interest rates. Additionally, getting caught up in a loop of using cash advances is easy, so they're best avoided. 
How to get a loan with bad credit
A poor credit score doesn't have to stand in your way of getting a personal loan. Here's how you can apply for an online bad credit loan: 
Know your credit score
Before you apply for a personal loan, it's best to check your credit report and address any potential inconsistencies that could negatively impact your credit score. Rectifying any discrepancies and errors in your credit score can help increase your eligibility for a personal loan. For those that aren't familiar with FICO score ranges:
· Any score below 580 — Poor credit
· 580-669 — Fair credit score
· 670-739 — Good credit score
· 740-799 — Good credit
· 800+ —Excellent credit score
The lower your credit score is, the higher the risk you pose, which decreases your chances of getting approved for a loan. 
Determine your monthly budget
It's important to determine your monthly budget when applying for a loan. Knowing your earnings and expenses can help you determine how much you can comfortably afford to pay for your monthly installments.
It would help if you also considered how long you'd like to make those installment payments, considering interest rates. Longer repayment periods come with lower monthly payments but may end up costing you more in interest over time. 
Gather necessary information and documents
Lenders may ask you for information such as Social Security Number, proof of income, tax documents, or pay stubs. Gathering these before you apply can significantly speed up the process. Here are some of the documents you might need:
Loan application — Each lender has a proprietary loan application form. Online lenders use online applications, while traditional institutions use both online and in-person applications.
Proof of identity — You'll typically need to introduce two forms of identification, such as a state-issued ID, birth certificate, driver's license, or passport. Online lenders usually allow you to send pictures of the document, with all four corners of the document visible on the picture.
Income verification — Unsecured personal loans have no collateral, making it important for lenders to verify that you have a steady source of income. Traditionally employed borrowers may verify their income via pay stubs, bank statements, and employer's contact information.
Self-employed borrowers usually verify their income via bank statements, income tax returns, and 1099s.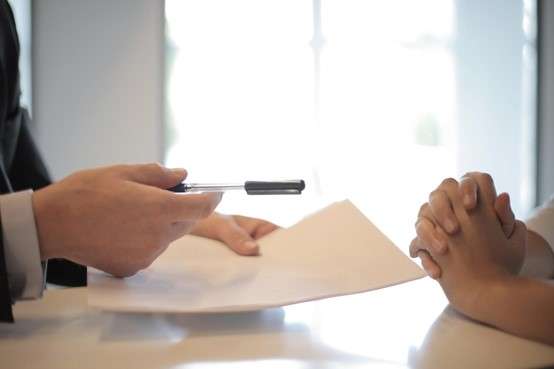 Choose an online lender 
Getting a personal loan with bad credit can be difficult, especially at traditional financial institutions, like banks and credit unions. However, you can still find lenders willing to grant you a loan, though usually at higher interest rates.
If you're searching for loan offers for bad credit, online lenders, such as Montana Capital Bad Credit Loans, can be fantastic loan sources. In addition, it's worth pointing out that online lenders for bad credit are willing to provide better rates on your future loans if and when your credit score improves. 
Submit an application
Most lenders these days allow users to pre-qualify online. Pre-qualifying online lets you see several online lenders' possible loan rates, origination fees, and minimum credit score requirements. This process might include a soft credit inquiry from the lenders, which won't affect your credit score.
Online pre-qualifications are highly advised even if you're applying in-person at a local bank or bad credit loan providers, as they often help speed up loan approval. In addition, it would be best to consider adding a co-signer or other collateral to the loan application.
Once you've applied for a small loan, it may take lenders anywhere from one business day to a week to review your application and fund a loan. Processing time greatly depends on whether you're opting for a secured or unsecured loan, loan amount, and lenders. It's also imperative that you read the loan agreement in detail, making sure not to skip anything that might be written in the fine print.
What can I use an online loan for? 
The primary purpose of online loans for bad credit is to provide financial services to customers who can't get a loan from traditional banks and credit unions. With that said, lenders don't typically care what the purpose of your bad credit loan is. You can use the money for any purpose you see fit, including, but not limited to:
· Debt consolidation — Consolidating your debt means paying off all your existing debts, either partially or in full, across different financial institutions so that the entire owned sum will be with the same lender.
· Medical bills — While most hospitals allow patients to pay their medical bills in installments, it's good to know that you can finance those bills from other sources.
· Student debt — You can catch up with late payments on your student debt or refinance the debt entirely.
· Home or car repairs — An online loan for bad credit can be used for planned or unforeseen car and home repairs.
· Vacation — Take a lump sum for your vacation, and pay it back in installments.
·        Moving expenses — Cover the cost of moving your stuff to a new living location, or make renting safe deposits. 
How to improve your credit score?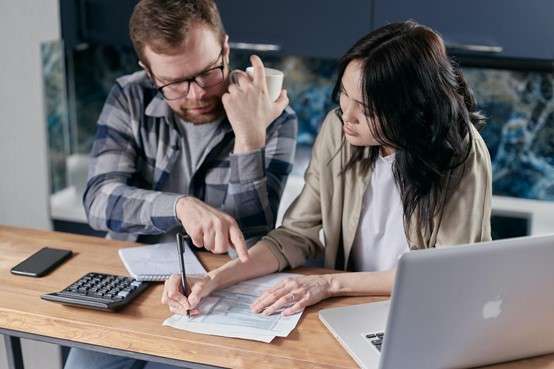 Steps to improve your credit score largely depend on your unique credit situation. However, some general steps can help almost anyone with their credit. 
Pull your credit report
Before improving your credit score, you need to know the current state of your credit. This will give you a starting point and help you formulate a course of action. In addition, many financial institutions offer credit counseling if you're unsure where to start.
After you've determined the current state of your credit, you can take the necessary steps to improve. Debt consolidation is a good place to start, as it usually involves consolidating smaller debts under a larger one at one given interest rate. Online loans for bad credit are good means of debt consolidation. 
Get current on past-due accounts
Bringing all your accounts current, like your utility bills and late payments, can positively affect your credit score. Having your accounts current stops late payments from impacting your credit score and prevents any additional late fees. 
Make all your payments on time
Payment histories are some of the most important factors in determining FICO scores; having a long history of on-time payments can help you achieve excellent credit, provided that all of your other payments are timely as well.
Make sure you don't miss your payments by more than 29 days, otherwise they're likely to be reported to the credit bureaus, damaging your credit score. However, if you're having trouble affording a bill or a payment, reaching out to Montana Capital Bad Credit Loans for an online personal loan can help you cover any due payments and keep your credit score intact. 
Summary
Online loans for bad credit can help you get access to quick cash for all your financial needs and emergencies or simply consolidate debt and work on improving your credit score.
If you're interested in getting a loan for bad credit, you can apply for one at Montana Capital Bad Credit Loans. The company will do its best to meet your needs and even help you out on your journey towards good credit, provided you don't miss any payments. 
Money Today, Relief Tomorrow!
With Montana Capital Bad Credit Loans you can get the loan you need!
Get Started
High

-End Information

Security
256-bit SSl

Encryption

TLS Security

Best Practices