Getting a loan from a financial institution is fairly straightforward if you're employed, but what happens if you're not?
Being unemployed or without a steady and secure income flow is a large detriment, but thankfully, you can always apply for an instant loan for the unemployed — a loan package specifically aimed at unemployed individuals.
This guide will go over instant loans for the unemployed, how they compare to other loans, what are the advantages and drawbacks, and how they compare to other instant loans. We'll also provide a few viable alternatives.
A Quick Look At Unemployment in the U.S.
From the late years of the 18th century, all the way through World War II, there have been as many as 48 recessions in the United States. Admittedly, the greatest number of these recessions happened between 1836 and 1927, but unemployment data wasn't collected back then, so their severity remains questionable.
Then came the Great Depression in 1929, which saw employment fall 24.9%, which is the worst unemployment rate in U.S. history. Fast forward 90 years later, and the COVID-19 recession brought with it the abrupt steep drop in employment and economic activity, so unemployment rose from 4.4% to 14.8% in just one month. More than 24 million people lost their jobs in just three weeks.
Luckily, the U.S. government granted stimulus checks to its citizens and fought back the recession, which lasted only for two months. The unemployment rate began to drop, and as of December 2021, the employment situation looks better than it did in the pre-COVID period — a 3.9% unemployment rate, as reported by the U.S. Bureau of Labor Statistics.
What Is an Instant Loan for the Unemployed?
Instant loans are short-term loans that you can apply for, but don't require a credit history check. They're often attractive to people with poor credit scores, because most lenders don't perform credit checks or require any proof of income. This effectively allows you to be unemployed and still eligible to apply and receive an instant loan.
However, while most lenders use the "instant loan" terminology, these loans are actually cash advances or payday loans with very short approval periods and the same poor terms as unsecured personal loans. In addition, while you don't need a steady source of income, these loans still have other eligibility requirements.
You can typically apply for these loans either via an online application, in person, or over the phone. The loan application usually includes the loan amount you want to borrow, as well as the repayment period and repayment terms. In addition, depending on the loan providers and financial institutions, applicants might have to provide personal information, like social security numbers and bank accounts (both checking and savings accounts).
How Does an Instant Loan Work?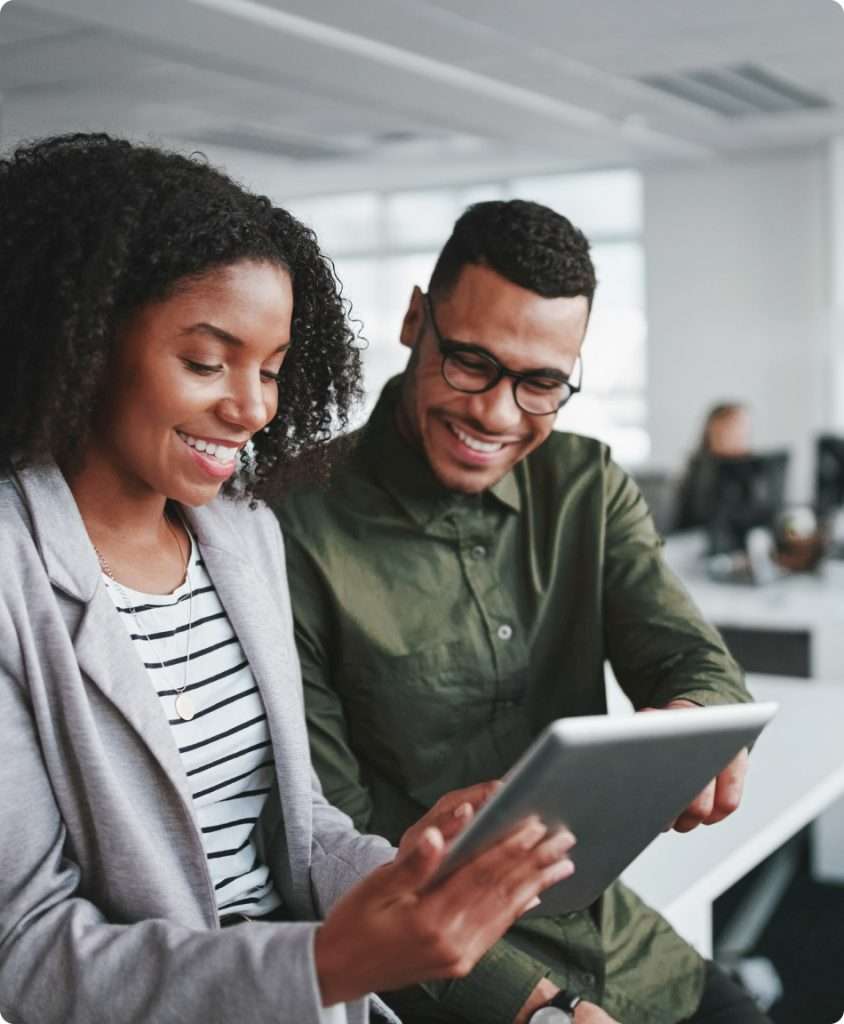 Instant loans are akin to unsecured loans for individuals with a bad credit score. As a result, direct lenders of quick loans usually don't check your creditworthiness during loan applications. However, these types of loans are usually associated with suboptimal loan terms, such as high-interest rates.
They work similarly to other loans: you apply for the loan, the lender reviews your application, and based on what they saw, your loan is either approved or declined.
Loan Application
Depending on the financial institution, you can apply in one of three ways, either by phone, online or in person. Most modern lenders allow you to pre-apply online by filling out an application form; that way, if you're approved, half of your application and loan approval is already complete. Depending on the application process, you'll either visit the lender's office or complete the application entirely online.
You'll have to provide your personal information, SSN, and similar information. However, since we're discussing loans for the unemployed, you won't have to provide proof of employment or regular income, and in most cases, the lenders won't examine your credit report.
Companies such as Montana Capital offer online applications for their instant loans for the unemployed, so give them a call and inquire about any additional information you deem necessary.
Additionally, you might have to provide an ACH authorization for your checking account so that the lender may charge installments in case of late payments. There are also a couple of other things that you can provide to the lender, which are entirely optional but may affect the terms of your installment loan.
Loan Processing and Approval
Though they're labeled as "instant," cash loans usually take anywhere between a few hours to a few days to process and approve, since the lender needs time to decide whether or not to approve your online loan application.
If and when the lender approves your loan, the funds will be loaded into your bank account on the next business day. You might wait a little longer if the lender requires additional information from you during the approval process.
Loan Terms
Loans that are marketed as "instant" are often regular emergency loans and payday advance loans, which are known for their less-than-ideal terms. These usually imply high-interest rates, with annuities going up really high for a two-week loan. State laws also play a crucial role in determining your rates, but they're almost always exorbitant compared to interest rates associated with secured loans.
Loan Amount
The amount you can borrow is usually low since these types of loans are viewed as emergency loans, so they're limited to a couple of hundreds of dollars. However, you can try to affect the terms and amount of your loan by offering the lender insight into your financials, provided that you have everything in order.
Written proof of good credit, alternative sources of steady income, and unemployment benefits might nudge the lender to offer better terms on your loan or even a bigger loan amount. Bringing in a guarantor, such as a friend or a family member, could also help.
Common Types of Instant Loans
Instant loans go by multiple names, but they are always short-term loans involving small sums and high-interest rates. These types of loans include:
Payday Loan
A payday loan, often known as a cash advance, doesn't require any collateral or other securities and usually provides quick cash solutions on the very same day you applied. However, you must repay the loan, along with significant interest rates, before the end of your following pay period.
Pawnshop Loan
A pawn shop loan is a type of secured loan, as the shop gets to keep the item you pawned in exchange for the loan. The loan is significantly smaller than the appraised value of your collateral, usually sitting at 30% to 40%. You can reclaim your collateral once you've repaid the loan, and all associated interest rates, which are in a somewhat reasonable range.
However, defaulting on your loan means that the pawn shop claims the ownership of your collateral. You're usually given a notice, followed by a "grace" period, after which the pawnshop has legal rights to auction your collateral to recover its losses. You also don't get the change from the proceeds.
Car Title Loan
Often referred to as a pink slip loan, car title loans are also regarded as secured loans. You get to keep driving your vehicle, but you must repay the loan entirely within the deadline, interest fees included; otherwise, you risk losing your car.
In order to obtain a car title loan, you must own the vehicle or at least owe very little of it. The entire process of applying and approval only takes a couple of hours to complete.
Unsecured Bad Credit Loans
Unsecured bad credit loans are personal loans that do not require collateral. Since unsecured loans have no collateral, lenders demand higher interest rates, making them more expensive than secured loans. Regrettably, this also restricts the amount of money you can borrow.
Your ability to borrow a certain amount is determined by your financial status, lender, and credit history. The application and processing times are typically short, and some lenders may put monies into the borrower's bank account the following working day.
If you default on the loan, the lender has the option of taking you to a court or selling your debt to a collection agency. Another option is suing you for the lien to your property, in which case the lender will sell the property and recover its losses, but you'll be left to deal with the court costs.

In addition, defaulting on your loan will also cause your credit score to drop, which would hinder your ability to get a new loan with favorable terms. There are several ways you can avoid this; short sales being one of those ways. In fact, financial institutions view short sales as financially sound decisions, and most of them would offer you a new loan instead of the one you just repaid through a short sale.
Benefits of Unsecured Bad Credit Loans for the Unemployed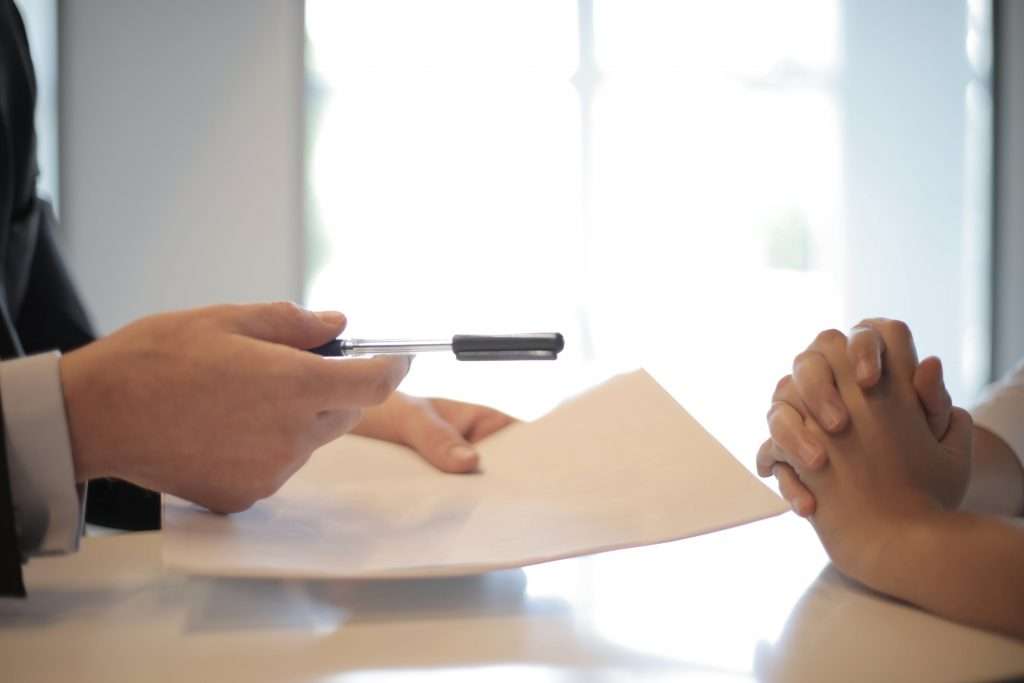 Unsecured loans have certain benefits; since your personal property isn't used as collateral, lenders can't sell it to recover part of their money. But that's only one of the benefits.
Quick Access to Funds
If everything goes accordingly, the entire loan application process, approval, and loading of the funds into your checking or savings account should take more than one business day. This makes these loans really popular as providers of financial means for various emergencies, including small medical bills, vehicular malfunctions, or even loss of employment.
Zero Risks of Losing Personal Property
An unsecured personal loan has the advantage of not putting your personal property at risk in the event of default. As a result, if you get laid off and making on-time payments becomes difficult or impossible, you won't have to worry about losing your home or any of your other assets.
Simple Application Process
The procedure of receiving a personal loan isn't as hard as it once was because there are other lenders than banks and credit unions who offer loans. With a secured loan, your credit history and credit score determine whether you are eligible for a loan. You must also be able to demonstrate that you have a reliable and secure source of income.
However, instant loans for the unemployed don't have those eligibility requirements, and some lenders reward "good behavior" in terms of filing a report with the Credit Bureau and notifying them that you repaid the debt in full, which could benefit your credit score.
The Drawback
Apart from high-interest rates, and low loan amounts, there are other drawbacks associated with instant loans for the unemployed, with the biggest one being a lawsuit from the lender in case of a default.
Viable Alternatives
There are several viable alternatives to instant and other types of unsecured loans.
Line of Credit
You may be able to take out a loan against your available credit card debt if you currently have one. However, you should double-check the terms of your credit card: A cash advance may have a higher APR than your usual purchase APR, as well as a processing fee charged by the credit card company.
A Credit Counselor
A credit counselor can assist you in developing a long-term financial strategy for your financial problems, such as setting a budget or enrolling in a debt management program. Make sure to inquire about the repayment schedule and any additional fees. Admittedly, this isn't a solution, but it's a valuable piece of information that might come in handy in the future.
Summary
Instant loans are a beneficial option if you're unemployed and in urgent need of some extra money. However, they're mostly associated with all the benefits and drawbacks of typical unsecured loans, so take some time to weigh your options.
If you're looking for an instant loan for the unemployed, contact Montana Capital, a reputable online lender offering loans to individuals with poor credit or those who are unemployed.